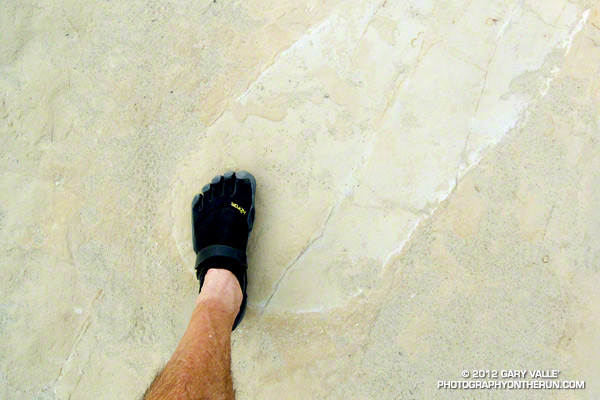 Heads up if you were planning to run the 2012 Bulldog 50K or 25K in toed running shoes. The following new rule is specified on the Bulldog Race Rules page:
"Barefoot sports shoes or toed running shoes will not be permitted to be worn at the Bulldog Trail Runs; no exceptions!"
Last year the U.S. Army banned toe shoes because of "lack of conformity with the Army?s conservative professional appearance."
---
PhotographyontheRun.com Copyright 2006-2012 Gary Valle. All Rights Reserved.
Source: http://www.photographyontherun.com/BulldogTrailRunsBansToedRunningShoes.aspx